Take the hassle out of arriving somewhere new with a hungry family to feed by pre-ordering all you need for dinner, breakfast, barbeque or even a picnic hamper. We work with a number of excellent local suppliers who use the best of Norfolk ingredients and who can deliver food orders to our door ready for your arrival or for you to pick up during your stay.
For guests arranging a special event, family get together we can put you in touch with people we have had experience in working with at Cranmer. We have some talented professional chefs and a variety of superb Catering services in North Norfolk, working with some of the freshest local ingredients.  
So, whether it is a private chef service, locally sourced and prepared oven to table meals, canapes for a cocktail evening, afternoon tea, woodfired pizza or a special picnic we can point you in the right direction. Just email us @ bookings@norfolk-luxury-cottages.co.uk 
We only allow authorized chefs and catering services at Cranmer as they are familiar with our facilities and any limitations of energy supply beyond our domestic cottage kitchens.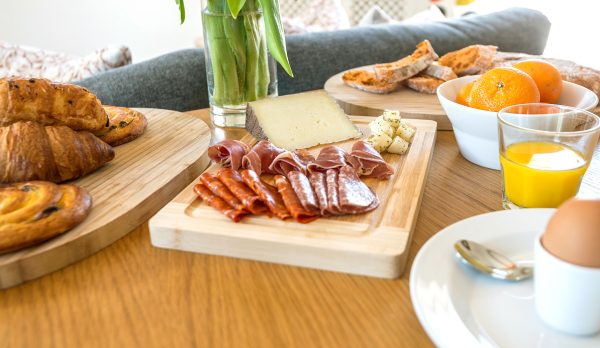 Dineindulge
Combining a personal chef hire service with restaurant quality cuisine, Dineindulge is designed to be affordable, accessible and simple for you to book at time you want them.  Ideal for special occasions, you can quickly and easily choose a menu and book a chef to prepare fresh gourmet food to enjoy in the comfort of your holiday cottage. Contact us @ bookings@norfolk-luxury-cottages.co.uk if you require this service.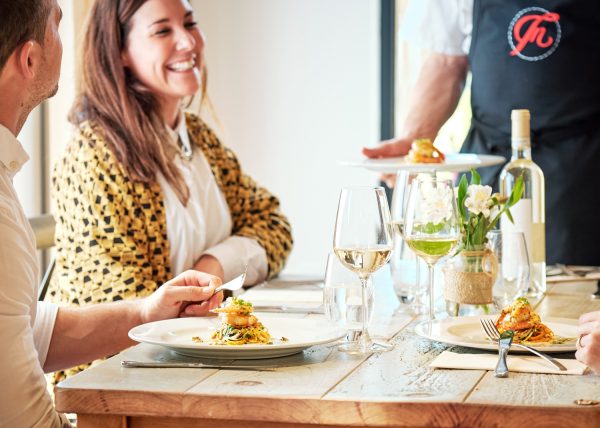 WALSINGHAM FARMS SHOP
(within 5 miles of Cranmer)
Freshly prepared dishes and a host of other Norfolk goodies are available
from our local Walsingham Farms Shop. Why not book a Norfolk Picnic Hamper
for collection or delivery during your stay.  www.walsighamfarmsshop.co.uk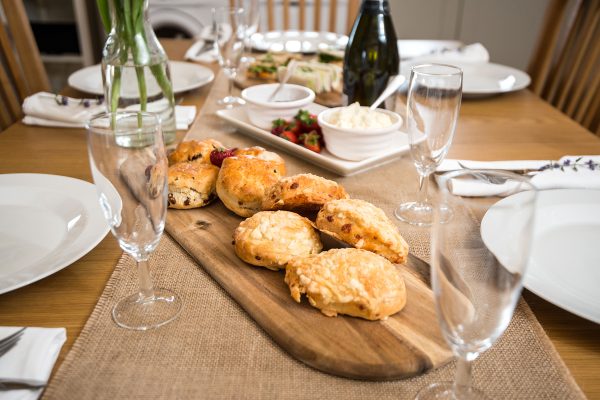 Supermarket Deliveries
Tesco, Sainsbury's & Waitrose all deliver to our properties. Please ensure that you are here to check your delivery and stow it away as we are unable to check in deliveries on our guests' behalf. Please let them know the name of the cottage as the nickname when you book your delivery.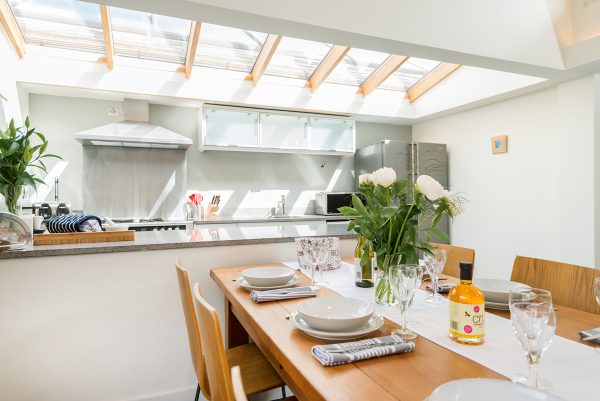 The cottage was immaculate and the on site facilities including the swimming pool, games room and the vast outdoor space were an added bonus. The surrounding area was beautiful and we managed to see so much of Norfolk in such a short space of time. The owners were extremely helpful and ensured we had everything we needed.Barbara
The onsite facilities of a games room, swimming pool and large (secure) field out the back were brilliant for the kids to play on (as well as the play equipment). The swimming pool was huge, clean, and it is a novelty to have it to yourselves
The facilities were fantastic; a large swimming pool, an expansive lawn to run around on and the owners had thought of everything a family might need whilst self catering on holiday.
We have just returned from a fabulous weeks cycling based at Cranmer Country Cottages in North Norfolk from which we cycled over 300 miles on the some of the best English lanes you could hope to find. As club cyclists who have enjoyed lots of Great Britain and Europe on a bike we think Norfolk is a real gem.
Spotless, well appointed, great facilities. Our little boy loved the huge garden to play in. Highly recommended we'll be back.
We loved our stay here with our sons and friends. The accommodation worked perfectly for us all. The games room and pool were a fab addition and meant you had options on site rather than going out. We would book again in the future
We had a lovely time at Cranmer. Customer service is amazing and we treasured the swimming pool and game rooms.
Thank you very much, we had a great time. We loved the cottage and the pool. When do you have vacancies in Sept 2021 please?
We very much enjoyed our stay in the lovely warm surroundings of Woodpecker Cottage. Heated pool absolute bliss for early morning swims with the added bonus of splendid views of extensive countryside through those huge windows. Thanks for a wonderful stay, we will be back soon.