Luxury self catering holiday cottages located on working farmland in the rural Norfolk countryside.
At home Farm Cranmer we offer the opportunity for a luxury farm stay in an unspoilt tranquil rural location close to North Norfolk's Areas of Outstanding Natural Beauty.
Our well appointed self-catering farm holiday accommodation at Cranmer Country Cottages offers spacious interiors for parents to unwind and outdoor space for children to explore. Nature can be observed from the doorstep and Home Farm is within close proximity to some outstanding UK bird sanctuaries, internationally important nature reserves and National Trust sites. We hope to inspire the bird watchers and wildlife enthusiasts of tomorrow through our links with our local community Hawk and Owl Trust reserve at Sculthorpe and information that we provide to all of our visitors. We live in an area abundant with regional produce, scattered with small food producers and near by fishing harbours. We supply hampers of produce from farm to fork supplied to us directly from our local Walsingham Farms shop and home cooked meals from a fab local caterer. Through our active sustainable business ethos we aim to encourage our visitors to learn about responsible living, experience the UK countryside and discover the provenance of the food we eat as part of an authentic countryside holiday experience.
Our green tourism status means that we make the effort to respect our location. We are doing our bit to preserve our planet,its natural resources and protect the natural environment. We contribute responsibly to the local economy by ensuring that we have something to offer our guests year round.  The benefit for our visitors is that we offer a UK holiday with a real sense of local distinctiveness and culture delivered with enthusiasm by the people who live here year round and really care. For further information see our links page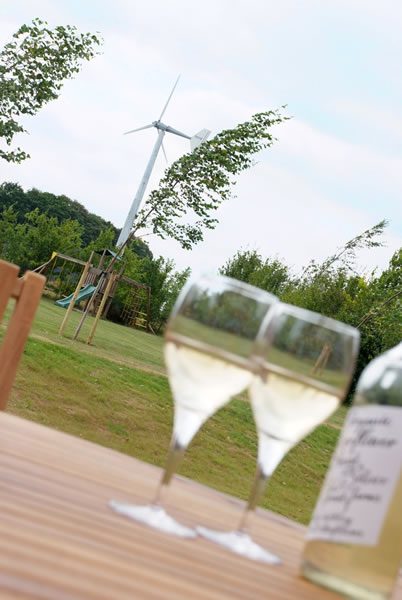 Welcome to Home Farm Cranmer
Home Farm Cranmer was originally a dairy farm. Built in 1852 the Victorian buildings were designed as a model farm during Norfolk's high farming period. We purchased the decaying outbuildings in 1998 with 7 acres of the original farmland. Today we are custodians of a further 168 acres of the arable farmland. We are keen to work alongside nature in preserving our rural landscape and are passionate about safeguarding the countryside for the benefit of future generations.
Natural England Higher Level Stewardship Scheme
As part of our green commitment and dedication to ongoing conservation work at Home Farm our farmland has been entered into a HLS scheme managed by Natural England: primarily with preservation of the countryside and its inhabitants in mind.
"Natural England's purpose is to conserve and enhance England's natural environment – including its landscapes, biodiversity, geology and soils, natural resources, cultural heritage and other features of the built and natural environment." 
http://www.naturalengland.org.uk/ourwork/conservation/default.aspx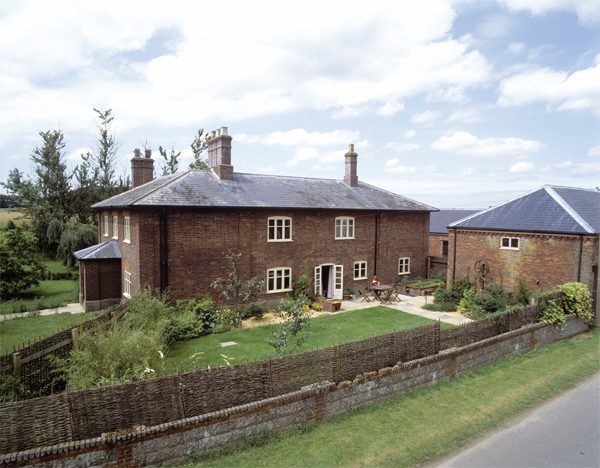 About Us
We have lived at Home Farm for 12 years.  Initially we set out to restore and revive a collection of redundant victorian farm buildings breathing new life into the original model farm and creating a holiday accommodation business.  Our holiday cottages business was conceived and developed to be sustainable in the future and of benefit to our local community. More recently we have diversified into farming which has bought with it an even greater challenge. Living on site means that we are acutely aware of what goes on around us and we are very much a part of the farm and the award winning holiday accommodation businesses.
During our 17 years in Norfolk we have learned to appreciate the seasonal farming calendar and the changing landscape that surrounds us, bringing with it, year round dramatic skies,  the spectacle of winter migrating birds and sensational autumn colour.  We are keen to share the knowledge and experience of our location with guests of all ages, many of whom have become regulars and feel part of what we have achieved, others have become firm friends.
Farm Stay Members
Cranmer Country Cottages are members of Farm Stay UK who are a group of enthusiastic accommodation providers like us with properties located on or near UK farms working together to provide good quality and authentic UK Farm holidays. The properties represent a unique choice of stylish country dwellings ranging from handsome farmhouses built centuries ago to picturesque holiday cottages with chickens in the orchard and roses round the door. Whatever you choose, comfort is guaranteed, as is a warm, truly genuine welcome.

We have just returned from a fabulous weeks cycling based at Cranmer Country Cottages in North Norfolk from which we cycled over 300 miles on the some of the best English lanes you could hope to find. As club cyclists who have enjoyed lots of Great Britain and Europe on a bike we think Norfolk is a real gem.
I can't think of another five-star self-catering accommodation in the UK that is as green as Cranmer
We booked Garden House, Avocet & Woodpecker for a surprise birthday party for my son. It was such a brilliant weekend and I would like to thank you for recommending Susi; she was marvellous and the food was perfect. Hope to return to Cranmer Cottages in the near future and would thoroughly recommend them to everyone.
Wonderful to come back to such a peaceful place, fresh air and beauty. It was very snowy while we were here and although very cold still fantastic. We loved the touch of the welcoming tea tray and fresh flowers - felt very personal. A wonderful haven!
Another excellent stay at Cranmer that even Covid could not spoil!
Probably the coldest week in the last 12 months; ice, snow and very cold! Nevertheless we had a good time. It was always lovely to return to the warm welcoming cottage. We experimented by cooking with the Rayburn - great fun and good results. Try it!
Our first winter stay and it was even better than we had hoped for! A beautiful place to relax in comfort, fill your lungs with fresh air and spend some time with the most hospitable owners, Lynne and John, who have become friends over the eight years we have been visiting. Thank you.
We have just been here for three nights but so wish we were able to stay a week! Thank you so much and we wish you every success with this venture which is truly excellent
An excellent example of how a luxurious accommodation can attempt to be carbon neutral