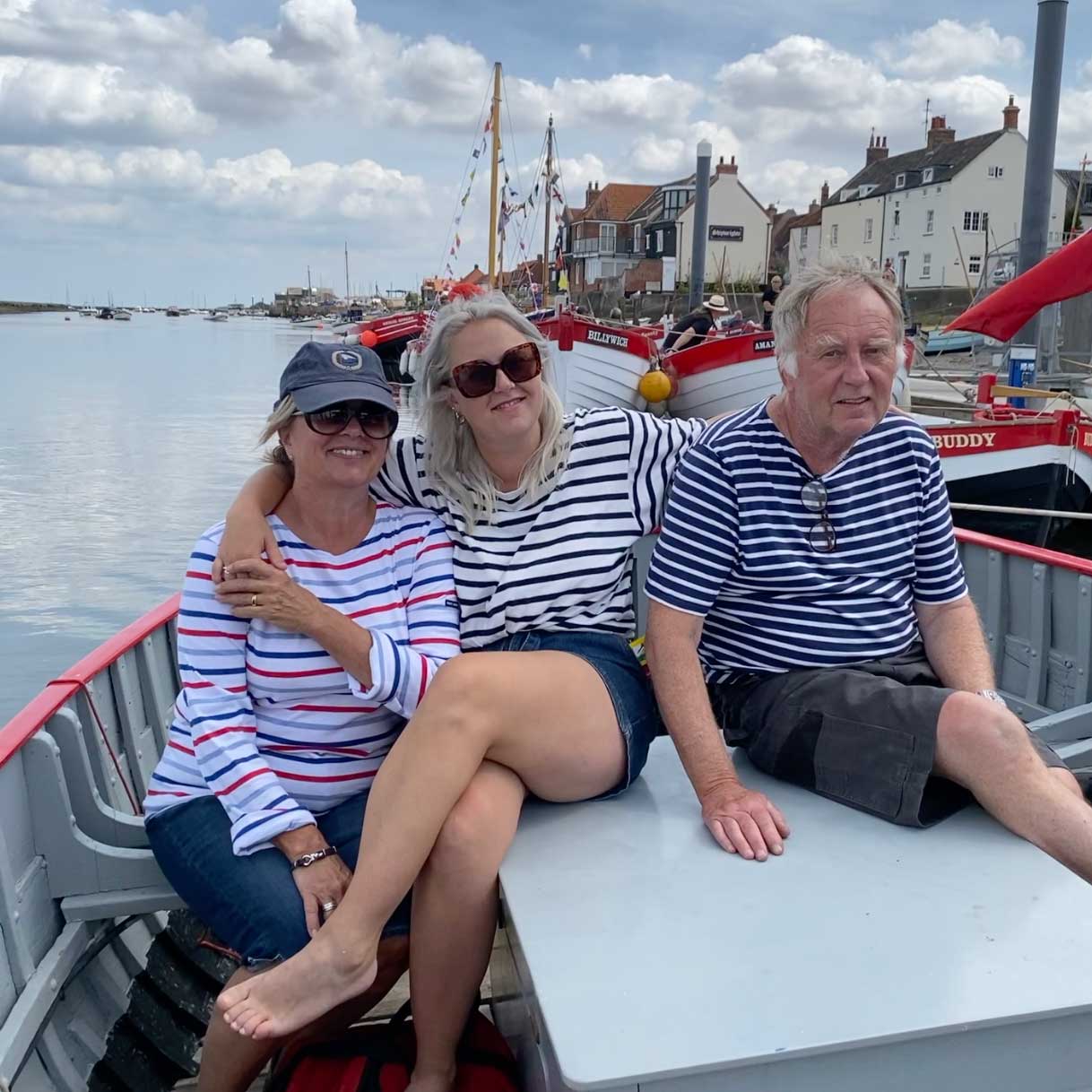 Hello & welcome. We moved from London to north Norfolk nearly 25 years ago.  We were already sailing at beautiful Burnham Overy Staithe on the North Norfolk Coast and John's connections with the area went back over several generations.  We loved the area so much as weekenders that we decided to escape city life and move here permanently. We have been welcoming guests to holiday cottages in this special corner of north Norfolk since 2000. Over the years we have developed the former dairy farm barns into a thriving & sustainable family friendly accommodation business. It makes everything worthwhile to hear the distant laughter of children at play in the gardens on a summers evening as parents relax and little ones make new friends. No wonder many of our guests return again and again.
We look forward to welcoming you to Cranmer!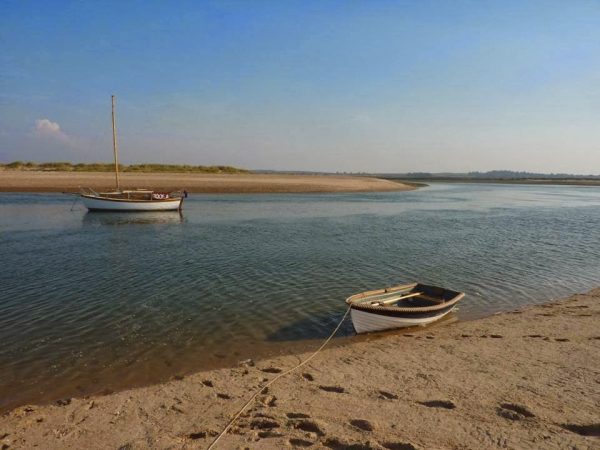 What We Love About Norfolk….
Big skies, unspoilt coast and open countryside, cycling & walking. We have a shared passion for boating and swimming in the sea; Norfolk really comes alive for us from April once the sailing season begins.  Swimming through the creeks at Burnham Overy Staithe with the tide is great for the soul and sense of wellbeing. We also love to explore the wide-open sandy beaches, tidal creeks and sultry marshland walks in the winter months. We were not birdwatchers before we settled here but with all of our hedgerow and tree planting, we are continuing to notice a myriad of new visitors to the fields and gardens.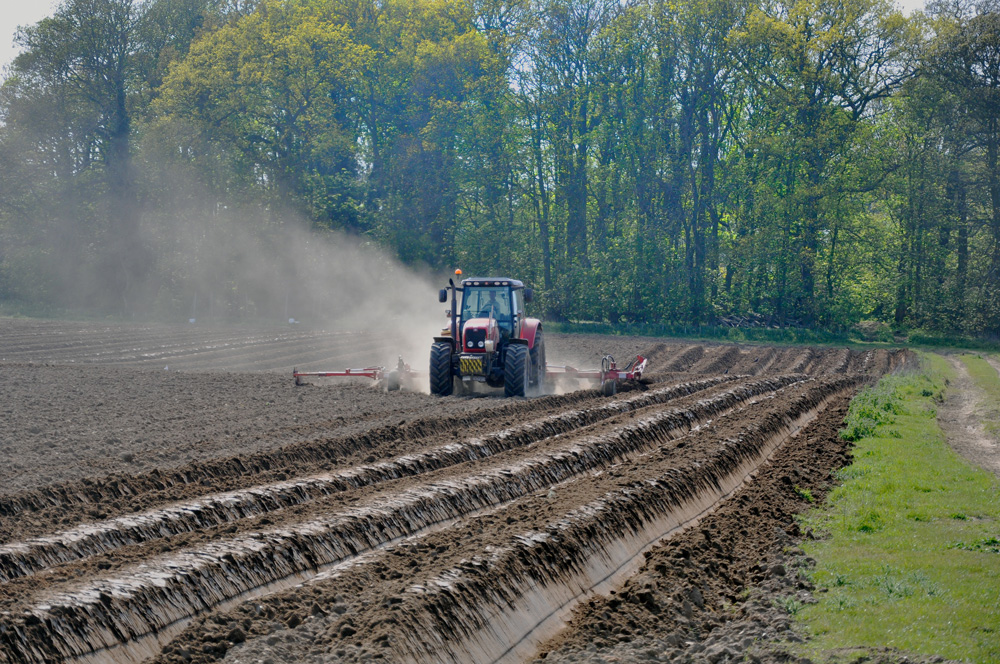 Located in rural Farmland in working countryside
At home Farm Cranmer we offer the opportunity for a luxury farm stay in an unspoilt tranquil rural location close to North Norfolk's Areas of Outstanding Natural Beauty.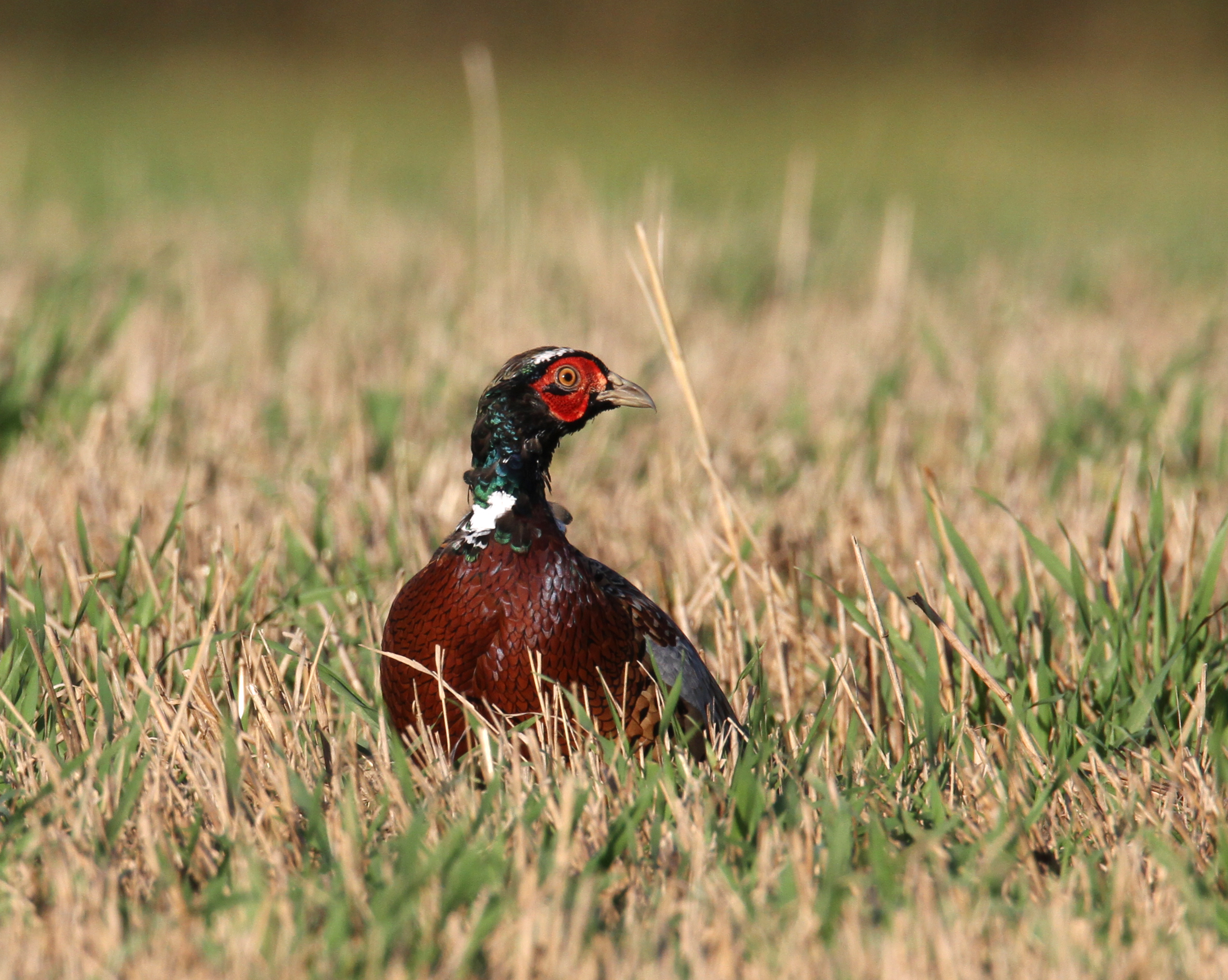 Our Green Story
From the very beginning in developing our Cranmer Country Cottages holiday business, we set out to create a high-quality sustainable self­catering accommodation business. whilst working with nature, engaging with our local community and preserving this special environment for the long- term enjoyment of future generations.
An excellent example of how a luxurious accommodation can attempt to be carbon neutral
Came across this hidden gem by accident and would like to keep it our secret ! However so pleased they are doing well. A lot of care and detail has gone into the renovation of these barns including a fab swimming pool and an essential games room for kids.
I can't think of another five-star self-catering accommodation in the UK that is as green as Cranmer
Just wanted to say thanks for the Easter egg - what a lovely welcome surprise! We have had a wonderful stay and Coot cottage worked so well for us with Harry - you really do think of everything!
We had a wonderful family time in this perfect hideaway
We have just been here for three nights but so wish we were able to stay a week! Thank you so much and we wish you every success with this venture which is truly excellent
We have just returned from a fabulous weeks cycling based at Cranmer Country Cottages in North Norfolk from which we cycled over 300 miles on the some of the best English lanes you could hope to find. As club cyclists who have enjoyed lots of Great Britain and Europe on a bike we think Norfolk is a real gem.
We have stayed here countless times over the past 9 years and always have a fantastic holiday. Great location, great property, great facilities!
If you're looking for a luxury, family stay in North Norfolk, this is it. If you're looking for a luxury, ecologically aware  family stay, this is it too.