Toddler friendly and child Friendly Holiday Cottages in North Norfolk
At Cranmer Country Cottages our properties are designed to be baby and toddler friendly with open plan living spaces all on one level and plenty of space for indoor & outdoor play.  As parents we appreciate the kit required for just one baby when going on holiday by providing some of the bulkier essentials.
We provide travel cots in all properties and a full size wooden cot for Coot Cottage.
We can provide a baby bath for use over baths and in Coot cottage walk-in shower
High chairs with trays
Booster seat
Bed sides
Changing mats
Microwave ovens for sterilising bottles using Avent Microwave steam bags
Baby monitor
Stair gate for End cottage & Coot Cottage
Child step for reaching toilet/basin
Plug-in night light
Games room with a selection of toys, books & games with toddlers play corner.
Hand blender for preparing weaning foods
Plastic cups and bowls for children
Secure outdoor play paddock visible from cottages terraces (except Coot).
Outdoor play equipment with swings and small slide & space for ball games.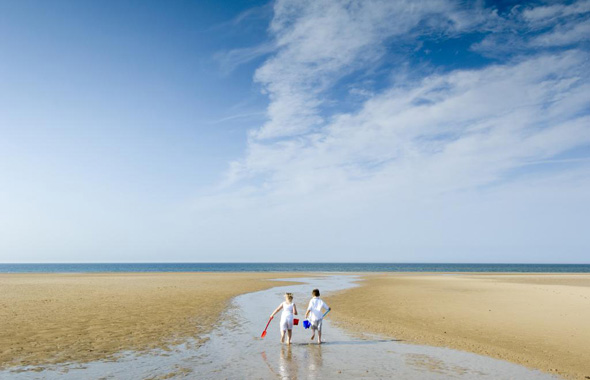 Child-Friendly Indoor Heated Swimming Pool
Our indoor pool has wide shallow steps providing easy entry to the water for nervous young swimmers.  The water & changing area are both heated to 29/30 degrees.  The pool is open for at least 8 hours every day so you can generally get the pool to yourself during less popular times.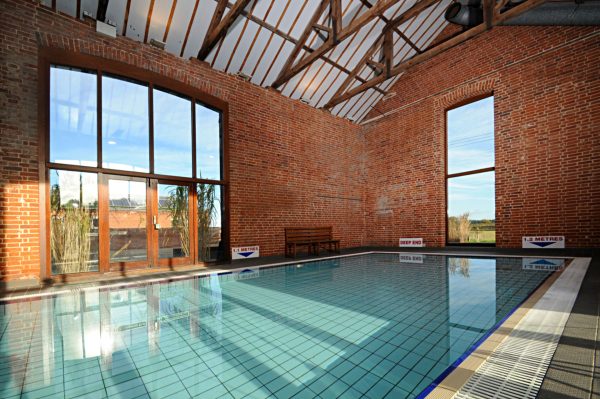 The family Games-Barn
Our games room offers activities for all ages, with a pool table and tennis table for older children & adults and a kiddies activity corner for little ones.  There are comfy sofas for parents to sit and share an array of children's story books. Toys can be borrowed for use in the cottages.
Child Friendly Grounds to Explore
Outside at the rear of the properties is a large grassy paddock overlooked by the individual cottages private terraces.  There is a small adventure area, swings and a mini shepherds hut. It is here that children can make friends, socialise and feel a sense of freedom. In watchful view of parents.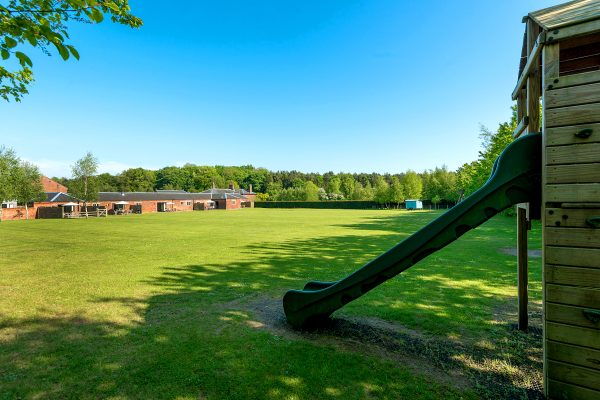 Child-Friendly Activities nearby
There are loads of child-friendly things to do nearby other than exploring the fabulous sandy beaches at Holkham and Brancaster– Activities close enough to visit and then return for a midday nap or lunch in your cottage.
Pensthorpe Natural Park is less than 6 miles from Cranmer – Adventure Play ..Nature's way – for days out with the kids in the the great outdoorsat wildRootz or indoors at Hootz House http://www.pensthorpe.com/play/wildrootz/  there's a great café too.
Wells & Walsingham Light Railway – "For a big day out on the worlds smallest railway" http://wwlr.co.uk/
Holkham Hall www.holkham.co.uk
Farmer Fred's Adventure Play Barn – Indoor play barn with an excellent cafe close to Hunstanton http://www.farmerfredsplaybarnnorfolk.co.uk/
Bishops Boats – Seal spotting trips by boat www.bishopsboats.co.uk
Things you should know……..
Our salt-dosed indoor heated pool is available for babies over 1 year old – in accordance with health & safety advice due to salt in the water which maybe swallowed (rather than chlorine!).
We ask you to bring splash about nappies for use in the pool as recommended by Waterbabies who use our pool for baby swimming sessions waterbabies.co.uk
Our drinking water comes from a deep borehole on our farm land. The water is purified and is monitored by North Norfolk District Council.  It has been recommended that infants under 1 year old do not consume water from private water supplies as it is purified using salt water softening equipment.  If you are ordering an online shop from Waitrose, Tesco or Sainsbury's perhaps add some Highland Spring or Evian low sodium spring water for little ones.
We ask our guests to use our recycling facilities as they would at home. Nappies & baby wipes can go into the household waste stream and not into the recycling or drainage/WC systems.
Please bring your own bedding for travel cots/cot. Wooden cot PVC covered mattress size is: 117cm x 54.5 x 7.6cm Travel cot mattress size is:  120cm x 60cm (This may vary if cot has been recently replaced) Our travel cots are suitable from birth and for babies up to 15kg.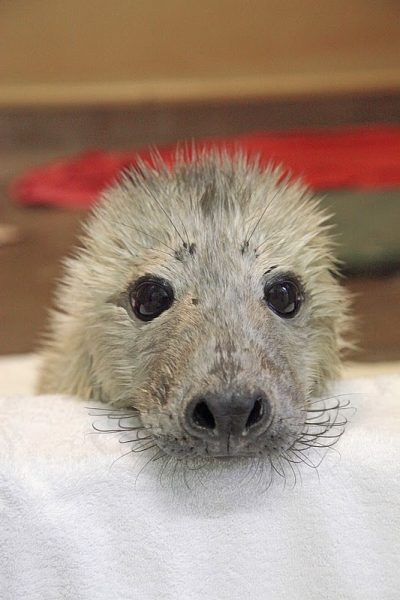 We had a wonderful stay! Very comfortable and clean house, and fantastic play area right outside the back door. We really enjoyed the private use of the excellent swimming pool. The games room was also very welcome on rainy days.
We have just been here for three nights but so wish we were able to stay a week! Thank you so much and we wish you every success with this venture which is truly excellent
Lovely pool with jet stream, great child's activity room, fantastic tennis court and even a safe kids outdoor play area. Great home from home accommodation.
I really loved Norfolk. The cottage is so so so great and the pool was the best. Everyone absolutely loved it - we thought we should have stayed a whole week. I wish I could stay forever. Bye Bye!
First Class Accommodation - highly recommended. We have stayed in 3 properties and would not hesitate in recommended them. We take our 2 small children (under 4) and often take my mother-in-law (for babysitting) and we particularly like in heated, indoor, salt water pool and huge fenced off play area which each property backs onto. Compared with other accommodation we have staying in, these are the best by a long shot.
The two cottages were booked as a surprise for my 60th birthday, and what a surprise. I could not have hoped for a more fantastic celebration. We all enjoyed a brisk walk in Wells-next-the Sea, lunch in a local pub followed by a swim in the great pool here. The cottages are so well equipped, everything has been well thought out. I would recommend the cottages to any group wanting something special! Very relaxing time had by all.
Spotless, well appointed, great facilities. Our little boy loved the huge garden to play in. Highly recommended we'll be back.
Wonderful to come back to such a peaceful place, fresh air and beauty. It was very snowy while we were here and although very cold still fantastic. We loved the touch of the welcoming tea tray and fresh flowers - felt very personal. A wonderful haven!
Our family love visiting Cranmer Country Cottages and we have returned for the past 4 years. We all feel like its 'home from home' and are always made to feel so welcome by the wonderful staff. The children particularly love the yummy handmade chocolates on arrival and they are so excited to jump straight in the pool after our long journey from Hampshire. It is so worth the drive! It is brilliantly located for fantastic family days out and long strolls on amazing beaches. We have so many lovely memories