Norfolk is a great destination for the whole family with some great family attractions including steam trains on the North Norfolk Railway, farms, deer safaris, water-sports, adventure parks, high ropes courses and much more!
There are plenty of things to do nearby, with activities close enough to visit and then return for a midday nap or lunch in your cottage. There is not a lot to beat exploring the fabulous sandy beaches at Holkham Hunstanton and Brancaster.  There are also some great under cover family attractions for rainy days!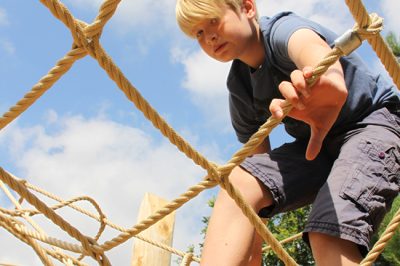 Pensthorpe Adventure Play Fakenham
5.9 miles from Cranmer
A great Norfolk family attraction for all ages. Children with energy to burn will relish the challenge presented by our impressive outdoor eco-play area, WildRootz. The high-quality play equipment is both innovative and challenging in equal measure. There is also an excellent indoor play area, Hootz House.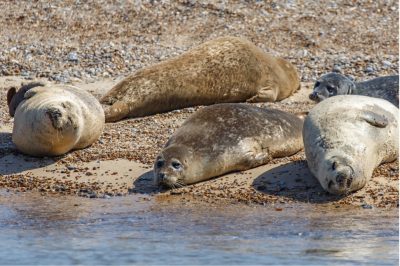 Blakeney Point Seal Trips
16.7 miles from Cranmer
For a memorable adventure for the whole family, take a boat trip to see the SEALS in their natural environment basking on Blakeney Point. Bishops Boats – Seal spotting trips by boat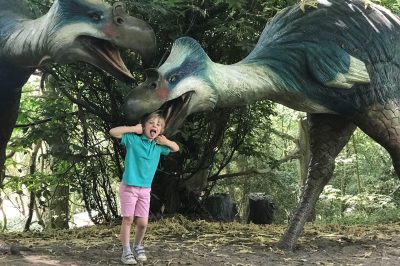 Roar Dinosaur Adventure
18.6 miles from Cranmer
Roarr! Norfolk Dinosaur adventure is the UK's largest Dinosaur themed adventure park and voted the no. 1 Dinosaur Park in the UK. Life size dinosaurs hiding in the undergrowth plus activities for children and a playground. Perfect for little ones. Indoor and soft play areas, dinosaur-themed trail and play area Dippy's Splash Zone! Ages 0-12.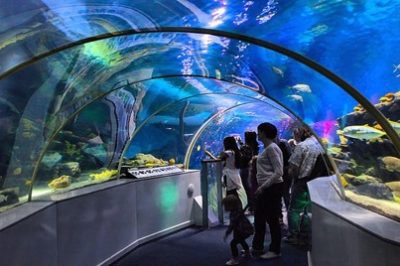 Sea Life Hunstanton
18.8 miles from Cranmer
Great state-of-the art sea life sanctuary with great displays and friendly knowledgable staff. Ideal for a rainy-day excursion. Pic-nic benches and play area for a mid-way snack & play.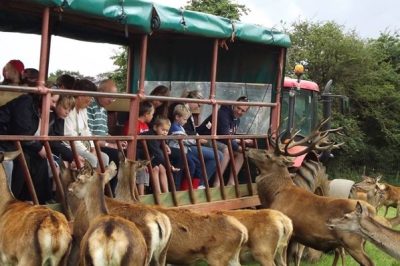 Snettisham Park & Farm
15.5 miles from Cranmer
A Very popular destination for our regular visitors, take part in a deer Safari, horse and Pony rides and the discovery trail.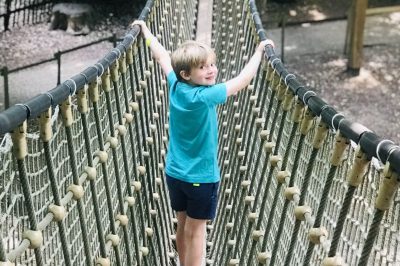 Bewilderwood
Age 7 years and above. An award-winning attraction and very popular with young families however it is a complete day out as it is near the Broads with a longer car journey.  BeWILDerwood is a huge forest adventure crammed full of fun things for kids from 1-81 to see and do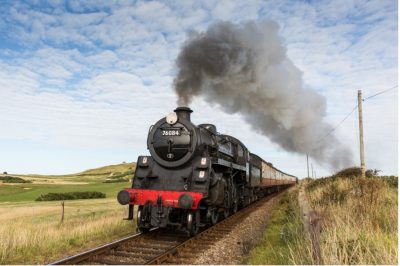 North Norfolk Railway
16.7 miles from Cranmer
The restored heritage steam railway takes you through some lovely Norfolk countryside on the trip from Sheringham to Holt.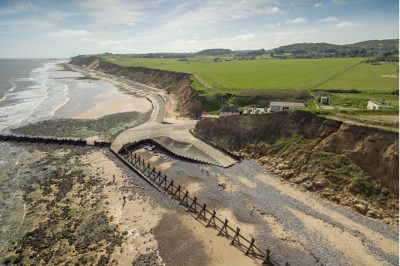 The Deep History Coastal Trail
18.8 miles from Cranmer
Explore the Deep history Coast along the discovery trail which covers 36km of coastline between Weyborne to Cart Gap,. Follow the trail along the clifftops of the north Norfolk coast.  Download the Deep history Coast App to follow the guided walks and meet a Hominin family and the animals they shared their life with.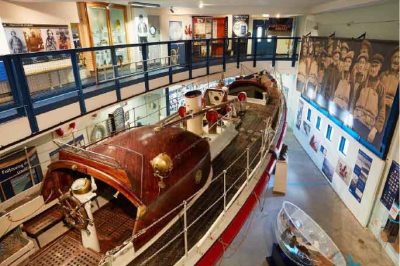 RNLI Henry Blogg Museum Cromer
25 miles from Cranmer
At the heart of this great family-friendly museum in Cromer is a magnificent lifeboat stationed at Cromer during WW11. There are plenty of interactive exhibits to enjoy along with puzzles, model boats, morse code practice and more. Why not drop into No1, Galton Blackiston's fabulous fish and chip restaurant and take-away for some excellent locally sourced fish & chips.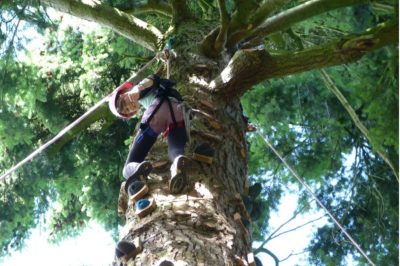 Extreeme Outdoor Adventure
11.2 miles from Cranmer
Age 10 years+ Extreeme Adventure is a high ropes course, built in some of the tallest trees in Eastern England, in the beautiful "New Wood", part of the Weasenham Woods. Quad bike trekking & army-style assault course,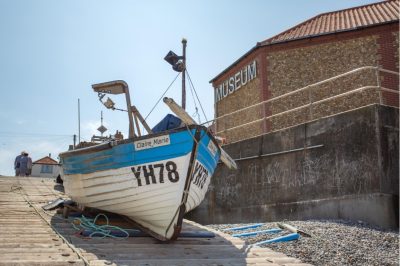 The Mo – Sheringham Museum
21.8 miles from Cranmer
The museum tells the story of the of extraordinary independent and brave Sheringham people and the historic fleet of lifeboats and fishing boats which is an essential part of north Norfolk's maritime heritage.  There is always something interesting and new to see. You will also find a great family friendly café with fantastic views over the water.
https://www.nationaltrail.co.uk/en_GB/attraction/mo-sheringham-museum/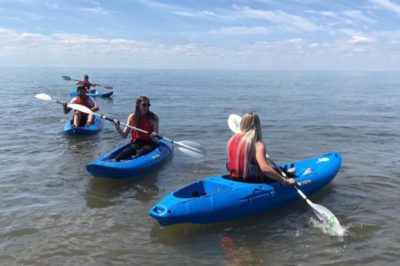 Hunstanton Kayaks
17.8 miles from Cranmer
At Hunstanton kayaks you can learn how to Kayak or hire one of their sit-on top sea kayaks. They can also provide wetsuits.  Guided tours around the many sandbanks just off Hunstanton are available, with a chance to spot seals or just to enjoy the beautiful sunsets.
AVAILABILITY & TO BOOK
Check Availability and Prices and Book Your Family Holidays and Short Breaks :
Our weekly stays are from Friday to Friday.  A standard short break is 3 or 4 nights, available to start on a Thursday, Friday or Monday.  Out of season and if we have last minute availability, we can be more flexible with arrival and departure days. Click here for our Property Rules
To view the price for any cottage, please click on an available start date (any green button O) and request the number of nights you want when prompted. The table will then display the price for your holiday. You can book online by completing the booking form and pay online via a Debit or Credit card.  A 35% deposit is required when booking, the remaining balance is due 60 days prior to arrival. Once you have paid you will receive an automated confirmation, and also a personal confirmation from us. 
The price you see is the price you pay, to see what we include please check on the what we Include tab here.
Your widget will appear here.
Family Friendly Cottages