"Cycling in Norfolk should be available on the NHS! We have just returned from a fabulous weeks cycling based at Cranmer Country Cottages in North Norfolk from where we cycled over 300 miles on the some of the best English lanes you could hope to find. Cranmer is very close to National Cycle Route 1 and Route 30 but with OS maps there is so much more on offer; quiet lanes linking pretty villages with duck ponds and great pubs, watch out for the wild life on the way, brown hares and barn owls don't seem very shy as they go about their business. As club cyclists who have enjoyed lots of Great Britain and Europe on a bike we think Norfolk is a real gem."
Jeanette and Ian Sumler Hutchinson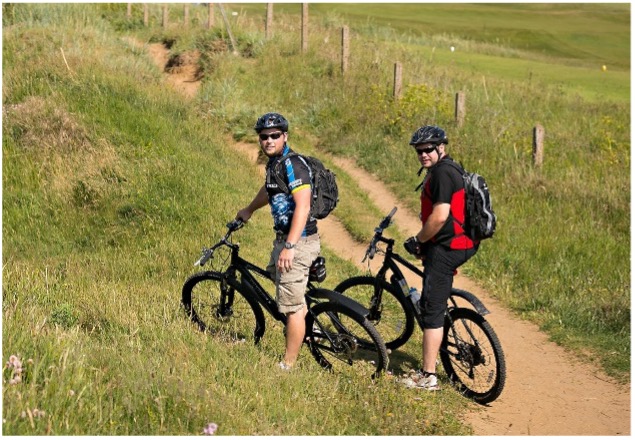 Cycling North Norfolk
There are a whole host of cycle routes and quiet country lanes across Norfolk's gently undulating landscape making it perfect for cycling. You'll also discover the hidden Norfolk, the heritage and culture, the views and so much more.
You can cycle directly from your holiday accommodation. Without venturing too far there is the wonderful Holkham estate. With its 600 acres of parkland, fallow deer herd and abundant wildlife, it is a must for a cycling holiday experience.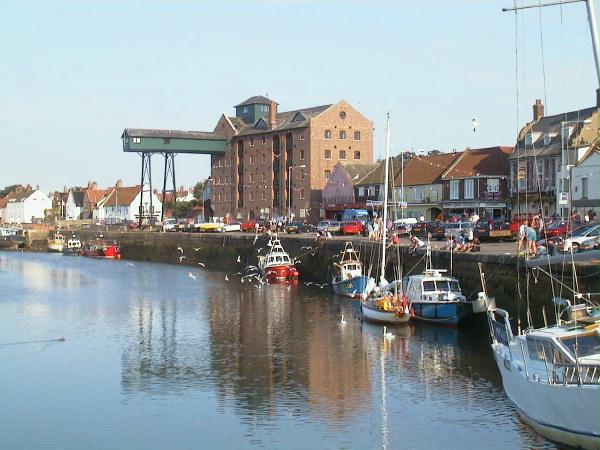 The Wells and Holkham Circuit
(The cycling route from Cranmer Country cottages joins the above map in the bottom left hand corner- access to the route is via the Roman Road on our doorstep.)
Joining on to our local route to Holkham is The Wells and Holkham Circuit (part of the National Cycle network, route number 1). This runs through Wells-Next-The-Sea back through the coastal pinewoods, Holkham deer park and the Triumphal Arch at Holkham Hall and returns back to Cranmer Country Cottages.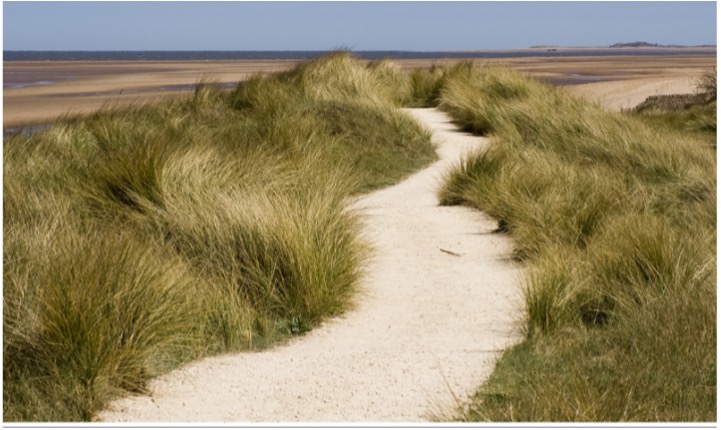 Norfolk Coast Cycleway
The Norfolk Coast Cycleway has loops and links and runs from King's Lynn to Cromer. There are seven cycle routes and we are closest to Walsingham and Wells Explorer Loop 5. On the route you could pop in to see the Thursford Collection (a fair ground steam and organ museum) which is well worth a visit, find Fiddlers Hill (a impressive bronze age barrow), see inspiring views of the unspoilt natural coastline and stop off at the quaint medieval Walsingham (a centre for pilgrimage).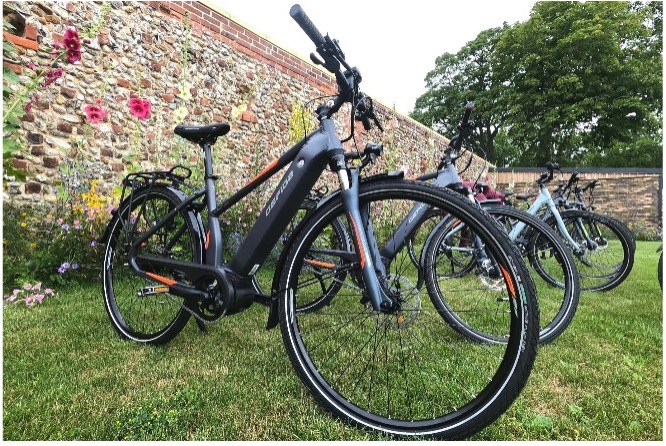 Cyclehire & Storage
At Cranmer we provide a lockable cycle store for bikes and a selection of local maps to get you going. Just let us know when you make your booking. You can organise bikes to be delivered to Cranmer subject to availability. Cycle hire includes bikes for all the family, tandems, tag alongs, child seats and repair kits. Helmets are also available to purchase.
Our local bike hire centre On Yer Bike Norfolk Cycle Hire 
Hire E-Bikes @ https://www.torque-ebikes.co.uk/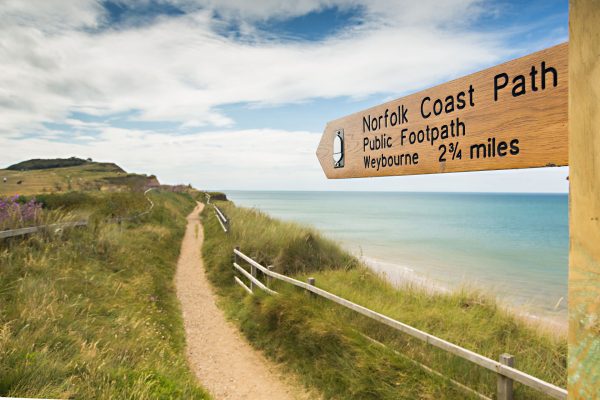 Walking in North Norfolk
Discover Norfolk from a different perspective and get fit into the bargain with bracing marsh beach or pinewoods walks. The Holkham estate is within cycling distance from Cranmer Country Cottages and offers a number of walking routes. Alternatively, keen walkers can visit the numerous nature reserves or SSIs. Bird watching is a popular interest in Norfolk particularly suited to the coastal and wetland environments.
Lynne and John are superb hosts and the cottages are well designed and thoughtfully equipped. Due to Covid a few things had to be different from usual but they went above and beyond to ensure everyone got a safe holiday and a turn in the pool!
We very much enjoyed our stay in the lovely warm surroundings of Woodpecker Cottage. Heated pool absolute bliss for early morning swims with the added bonus of splendid views of extensive countryside through those huge windows. Thanks for a wonderful stay, we will be back soon.
Swimming pool was fabulous , games room brilliant and were greeted on a very wet dark night with a very happy and smiling host. Truly recommend this farm to stay at , close to Wells next to sea , Holkham Hall and other coastal areas. We will definitely be returning.
Spotless, well appointed, great facilities. Our little boy loved the huge garden to play in. Highly recommended we'll be back.
The facilities were fantastic; a large swimming pool, an expansive lawn to run around on and the owners had thought of everything a family might need whilst self catering on holiday.
The amazing indoor swimming pool within one of the converted barns looks out onto open fields and is a delightful pool for all the family. We swam in the pool everyday, sometimes twice a day, most days having the pool to ourselves.
Thank you very much, we had a great time. We loved the cottage and the pool. When do you have vacancies in Sept 2021 please?
We have just returned from a fabulous weeks cycling based at Cranmer Country Cottages in North Norfolk from which we cycled over 300 miles on the some of the best English lanes you could hope to find. As club cyclists who have enjoyed lots of Great Britain and Europe on a bike we think Norfolk is a real gem.
The cottage was immaculate and the on site facilities including the swimming pool, games room and the vast outdoor space were an added bonus. The surrounding area was beautiful and we managed to see so much of Norfolk in such a short space of time. The owners were extremely helpful and ensured we had everything we needed.Barbara
PRICES AND BOOK
Check Availability and Prices and Book Your Family Holidays and Short Breaks :
Our weekly stays are from Friday to Friday.  A standard short break is 3 or 4 nights, available to start on a Thursday, Friday or Monday.  Out of season and if we have last minute availability, we can be more flexible with arrival and departure days. Click here for our Property Rules
To view the price for any cottage, please click on an available start date (any green button O) and request the number of nights you want when prompted. The table will then display the price for your holiday. You can book online by completing the booking form and pay online via a Debit or Credit card.  A 35% deposit is required when booking, the remaining balance is due 60 days prior to arrival. Once you have paid you will receive an automated confirmation, and also a personal confirmation from us. 
The price you see is the price you pay, to see what we include please check on the what we Include tab here.
Your widget will appear here.
Our Cottages
Last minute Holiday Cottage Breaks in Norfolk
Late Availability can be seen on the calendar above
Out of peak holiday season we can offer late availability special offers for short stays at short notice in our holiday cottages. Late availability offers are for last minute short breaks for arrivals within 14 days of making a booking.
Call us direct for our latest last minute escape offer price T 01328 823135. Alternatively contact us
We will email you for payment in full which can be made by bank transfer. Once payment has been received confirmation of booking will be sent via email.
If you need any further help or advice, please contact us today, without obligation.  ( simple contact form)
COVID-19

As we continue to review our Covid-19 protocols we are eaing some restrictions with caution. We are hoping to get back to more normal arrival and departure times: Earliest arrival 4.00pm and latest departure at 9.30pm. We will do our very best to be guest ready on time, however Covid cleaning and staff safety will have a baring on this.  Thank you for your understanding.